Imburse

Receipt holder & expense tracker!
Keeping track of and finding important documents and receipts can be challenging! Receipt Holder tracks your expenses and safely stores all your receipts & documents digitally in iCloud with automatic synchronization between all your iOS and MacOS devices!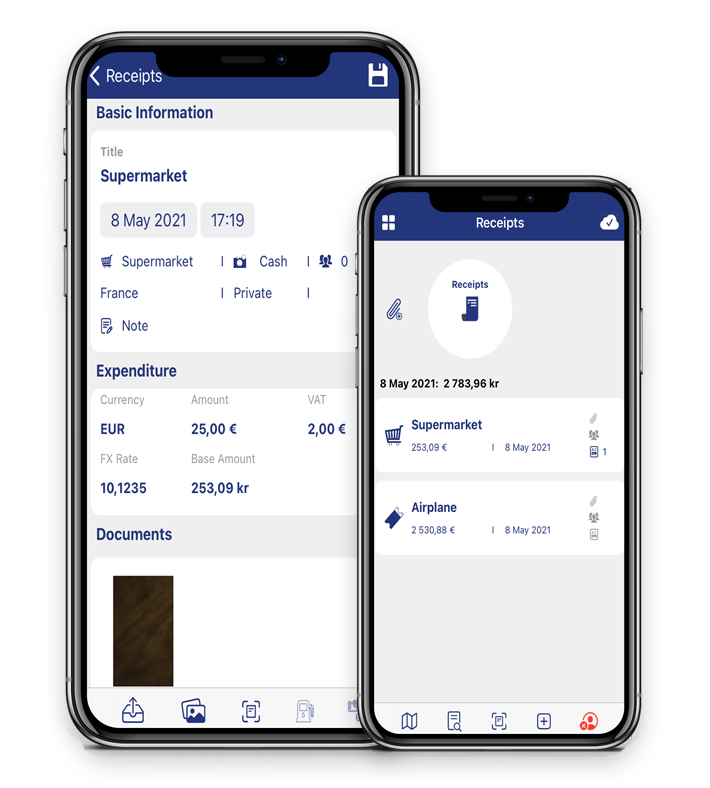 Receipt Holder allows you to scan and store receipts & documents to save time when arranging your expenses. Never lose a receipt again. All receipts are automatically uploaded and stored securely in iCloud. Lost a document copy, no problem. Lost your cell phone, no problem; log back into your receipt holder account on a different iOS or MacOS device and your digital receipts account will sync.
Smart digital holder for receipts - both personal & business:
Generate expert reports for both your personal finance tracking and your employer's requirements in PDF or CSV format. The Receipt Holder app is loaded with automatic currency download for 30+ different currencies, customizable categories & payment methods, attendees, VAT and sales tax, mileage & fuel tracker, map locations, etc. all to help you saving time when tracking your expenses letting you focus on things you care!
Free and secure receipt scanner:
Receipt holder is a free service that allows you to store all your receipts in your iCloud receipt account. After you download the app sign in with Apple to enable cloud synchronization and start receiving or scanning receipts & documents. Add, analyze and report your expenses on your iPhone, iPad or Mac with full and automatic synchronization between your devices. With the Receipt holder app you can easily keep track of and manage your spendings in an easy on the go expense tracker.
Key Features of Receipt Holder app: